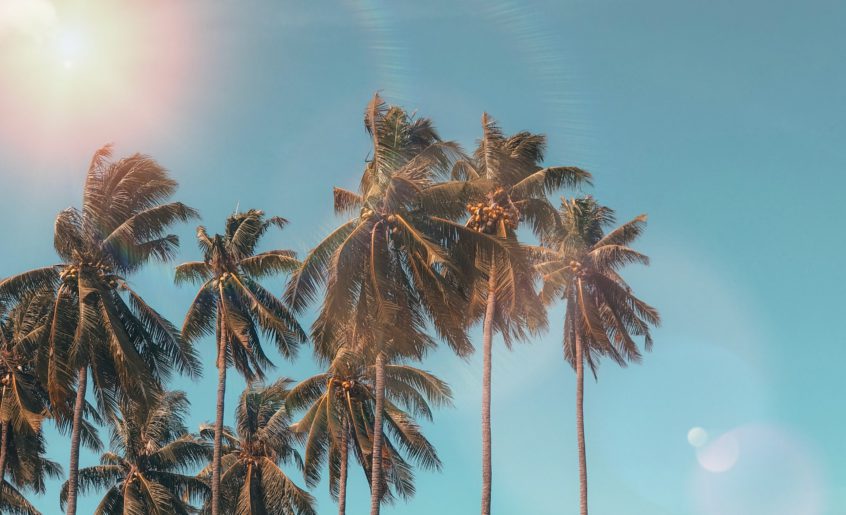 Letter from the Editor – June 2019
Welcome to the Editors Page of The Uptown Timepiece.  I am Lauren Parker and I am your host.
Our First Edition
As we welcome June and the summer sun, I welcome you, to the first edition of The Uptown Timepiece; Special Timepieces for Special Times.
This month at The Uptown Timepiece we are excited to meet you and to bring to you informative articles, sound guidance, progressive conversation and personal stories regarding our favorite fine timepieces and the special time
that goes into shopping for one, owning one, making one and even finding one.
Before I Became Editor in Chief ~ Some Time Ago
When the club closed at the end of the night, while the doormen were busy seeing the last of the customers out the door, while it was not my job to walk the floor and push all the chairs in, I always elected to do so.
The floor was like a mirror; not in a literal sense but figuratively.  One could always tell how busy a.k.a. fun the night

was, by the condition of the leopard print carpet.  The floor mirrored the night.
It was typical to find cash or illicit substances.  It was occasional to find jewelry or accessories and for me, regardless of what I found or did not find, it was a much more interesting way to wait out the line that backed up every night as the manager counted out each of our tills.
Furthermore, the club had a 30-day lost and found policy.  If after 30 days, a found item goes unclaimed, the person who found it gets first dibs to keep the found item.
Most of the time, the doormen were the ones to find the gems.  One night, it was my turn.
What did I Find?
One night as I rolled one of the smooth-coaster bucket chairs to the side, I saw a gleam of metal on the floor.  It had body.  It had substance.  It was dark in the club and I could not yet tell what I had found but I knew it was something.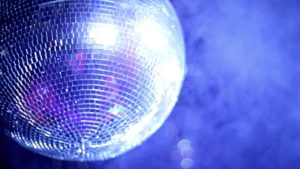 Dipping down to retrieve the item from the floor, my hand reached out and picked up a beautiful ladies' timepiece as shiny as a disco ball on a dance floor.
Glancing around, I saw no customers looking around as if they had lost something for there were no customers left in the club.  I was certain it did not belong to one of my co-workers and upon turning the found item into the manager, I watched as the manager asked around to all the employees, just in case.
It was as I had anticipated; no employee had lost a watch that night.  The manager placed the watch in the safe, confirming to me if the watch went unclaimed after 30 days, I would be free to claim it.  You do remember the clubs 30-day lost and found policy I mentioned above.  Let the thirty day lost-and-found countdown begin.
A Sexy Timepiece
I full well expect that upon open of business the next day, or at least some time during said business day, someone would call to report or inquire about a missing ladies' timepiece.  It was a sexy timepiece.  "Someone will surely

miss it.", I thought.
No call came.  Day one was over.  It was easy to feel my odds of claiming the timepiece, increase exponentially.
So many questions, you have.  "Did you get to keep the watch?" is likely one of them.  "What does the watch look like?" is likely another.  Perhaps you are thinking, "Who makes the watch?" or maybe you are just curious at "Which club?" this occurred.
Yes, I did get to keep the watch.  As thirty days would have it, the watch went unclaimed.
What does the watch look like?  It is a sexy timepiece and it is even sexier when it's on my wrist.  It is a minimalistic two-tone watch with no complications and as fate would have it, it was and it still is (yes, I still own it) a perfect fit on me.  Any time I wear it, someone or some ones always take fine notice.
Who makes the watch?  Not yet.  What club did this all take place at?  I will tell you another time; as we get to know each other better.
What other questions do you have?  Post them in the comments below and I will be sure to get back to you.
Quality Time
I have enjoyed our first meeting together and I look forward to spending more quality time with you.  I invite you to check back often for in addition to finding new content, you will experience exciting events, upcoming giveaways and our exclusive VIP club.
Check back in future months too for my fun discussions on 'Cafe Watch Shopping', on places millionaires shop on line, and also to learn some exciting ways to shop sustainably for both women's and men's luxury timepieces.
Sign Up Today For A Chance To Win A Case (6-Pack) Of Dom Perignon 08!
Stay tuned for guest authors and for fresh writings from the incomparable Mr. Chase Glassgow.
We encourage you to contribute to the conversation below and to tell us about your special timepiece and the exciting experience of shopping for it.  What watch did you select?  Post your pictures and be sure to check us out on Pinterest.
Until next time.
Warmest regards,
Lauren Parker – Editor in Chief, The Uptown Timepiece
~
Lauren has spent most of her life traveling; forming sociable alliances with the like-minded people, agencies, vendors, artists, organizations and public figures worldwide.  She causes profitable operations by using imagination and form.  It is her belief one should inspire others through leading by example. It is her goal to manifest the highest possible version of herself; and then some.
Lauren does not provide any timepiece valuations as she is not a certified appraiser.  When making a significant investment of any kind, it is your responsibility to conduct your own due diligence.
Lauren Parker may be contacted by sending an e-mail to:
LaurenParker@TheUptownTimepiece.com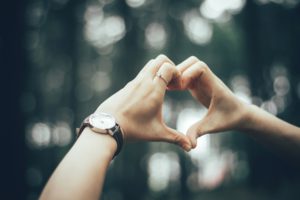 c2019 The Uptown Timepiece. No information may be reproduced without written permission from The Uptown Timepiece, its Editor in Chief or its Managing Director.